---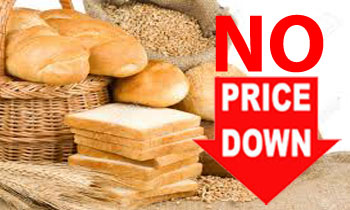 No price reduction of baked products could be given to consumers, if the Government decides to remove various taxes imposed on 47 essential food items including a kilogram of imported flour.
While speaking to the Daily Mirror, All Ceylon Bakery Owners Association President N.K. Jayawardene today said flour companies should reduce the price of flour so t hat we could pass it on to consumers.
The CESS on a kilogram of imported flour had been reduced from Rs. 25 to Rs. 10. Raw wheat import taxes have also been reduced by Rs. 3 from Rs.6.
The price of the raw wheat would not affect the price reduction of the bakery Items.
"No one is using imported wheat flour for bakery items. 99 percent of the local bakeries used locally made flour," Mr. Jayawardene said.
Only two local companies mill raw wheat to make flour in the country. (Chaturanga Pradeep)