---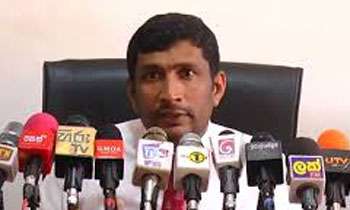 The Government Medical Officers' Association (GMOA) yesterday said the Sri Lanka Medical Council (SLMC) was without a president as one hadn't been appointed even though two months had lapsed since the post fell vacant.
Former SLMC president Prof. Colvin Gunarathne tendered his resignation to Health Minister Rajitha Senaratne on July 31, owing to several shortcomings attached to the healthcare system.
GMOA Assistant Secretary Dr. Naveen De Soyza told Daily Mirror that it was the responsibility of Minister Senaratne to appoint a new president to the SLMC following the resignation of Prof. Gunarathne. "However, Minister Senaratne was attempting to go forward by making amendments to the Medical Ordinance. The delay in appointing a new president to the SLMC is yet another attempt by the minister to paralyze the SLMC, a move that puts the entire healthcare system in the country into jeopardy," he said.
"The authorities should appoint a new president to the SLMC without further delay," he added. (Kalathma Jayawardhane)