---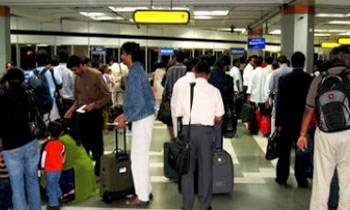 The bond of Rs. 500,000, which was to be charged from Sri Lankans travelling to South Korea for employment, was suspended with immediate effect, the Foreign Employment Ministry said.
Subject Minister Thalatha Athukorala has directed that the bond which was to be paid to the Sri Lanka Bureau of Foreign Employment not be collected, a statement from the Ministry said.
The bond was an additional payment that was to be made to the Bureau apart from the security bond which has to be paid by Sri Lankans seeking employment in South Korea.