---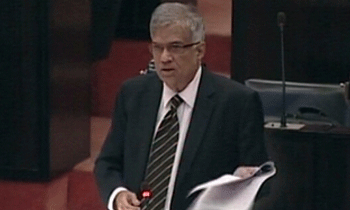 There are no lands in the Colombo city to construct houses any more and the country is marching towards a scarcity of lands, Prime Minister Ranil Wickremesinghe told Parliament today.
The Premier made this point in response to a question raised by UNP MP M. H. M. Salman in the House.
"The government will have to rethink about the land policy as a result of the impending situation. There were only a population of five million in the country when polices regarding lands were made but now we will have to change policies and may have to go for condominiums," he said.
However, he assured that the government will go ahead with its election promise to provide lands for the landless. (By Yohan Perera and Ajith Siriwardana)