---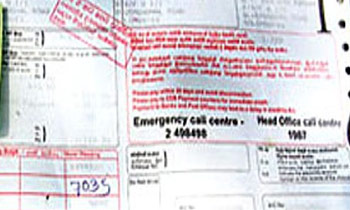 The Power and Renewable Energy Minister Ranjith Siyambalapitiya today said there is no intention of increasing electricity charges under any circumstances.
Addressing the media at his ministry yesterday he said the Ceylon Electricity Board (CEB) is now facing many difficulties on providing electricity due to the prevailing dry weather condition.
"There is only 28 percent water capacity left at reservoirs for hydro power generation because of not having sufficient rainfall during the North East monsoon between last December and March and during the South West monsoon (from June to October)," the Minister said.
Minister Siyambalapitiya also said, due to several failures of the Norochcholai Thermal power plant, the huge damage cause to the power transmission tower at Meethotamulla due to the garbage dump collapse and not having sufficient rainfall, the Ministry had to spend Rs.27.5 billion other than the cost of the ordinary hydro power supply, to provide uninterrupted power supply.
If this drought weather condition continues the CEB had estimated to spend a sum of more than Rs.50 billion for thermal power generation and the proposal had been approved by the government considering this situation as a disaster situation. (Chaturanga Pradeep)
Video by Sanjeewa