---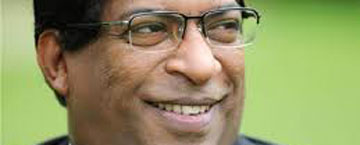 The no-confidence motion against Finance Minister Ravi Karunanayake was defeated by a majority of 94 votes, with 51 parliamentarians voting for and 145 voting against.
Twenty eight MPs abstained from voting.
The no-confidence motion was brought by the joint opposition against Minister Karunanayake charging that he was responsible for financial crisis in the country.
It was presented in Parliament by joint opposition Leader MP Dinesh Gunawardane this morning.
Joint opposition stalwart former president and MP Mahina Rajapaksa was a notable absentee during the vote. The members of the Tamil National Alliance (TNA) were also absent during the vote while Janatha Vimukthi Peramuna (JVP) MPs voted for the motion.
Though the motion was defeated, it fell short of securing the support of 2/3rd of the membership of the House.
Two government ministers, Minister of Foreign Affairs Mangala Samaraweera and Minister of Labour and Labour Relations John Seneviratne were absent at the time of voting.