---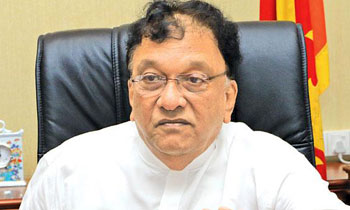 Highways and Higher Education Minister Lakshman Kiriella said the government received 'unsolicited proposals' from some Chinese and European companies to manage three of out expressways but this matter was still to be considered by the Cabinet.
He said this in the wake of allegations by some opposition parties that the government was planning to lease the expressways to a Chinese company.
"We have not decided on anything yet. In case we do, we will advertise the project calling for more proposals," the minister said adding that there were institutions which were known to manage international highways and expressways.
"Even in the United States, roads are managed by various institutuions. They maintain roads, pay salaries, etc," he said. (Kelum Bandara)