---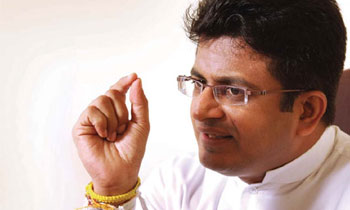 Though the President and the Prime Minister had said that Sri Lanka has won the hearts of the International Community, no foreign country has offered help to save Sri Lanka when it's confronted with the economic crisis," the Pivithuru Hela Urumaya (PHU) said yesterday.
It said real friends are the ones who come forward in their hour of need but no such friend had helped Sri Lanka today.
"What's the point of a friendship if it won't open up a country's market for our products, workers or won't invest in our country? Buddha said these are the friends who pretend like friends but foe in nature. They express affection, shake hand and give assurance but not willing to help those who are in dire need of help," PHU General Secretary MP Udaya Gammanpila said.
He said the government accused them of making false statements when they highlighted economic crisis in the country. He said the Central Bank (CB) report 2016 issued by the Governor clearly indicates what they have been highlighting.
"The CB report says the GDP has decreased to US$ 3727 from US$ 3744 in 2015 and the Export revenue had been dropped to US$ 10,310 million from US$ 10,546 million in 2015. The foreign reserves had been diluted and Sri Lanka's economy is in major crisis," he said. (Lahiru Pothmulla)