---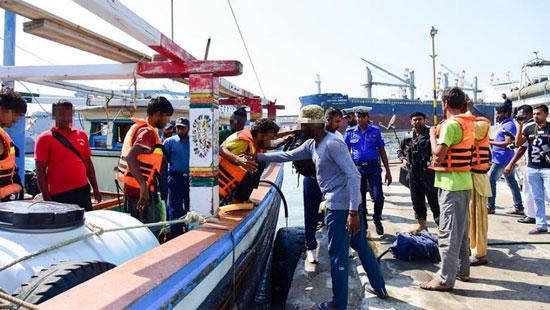 Nine Iranian nationals had been arrested in a joint raid carried out by the Sri Lanka Navy, Police Special Task Force (STF) and the Police Narcotic Bureau (PNB) in the seas off Southern Coast yesterday this morning, STF Commandant Senior DIG M. R. Latiff said.
The Iranians were arrested after law enforcement officers intercepted the trawler.
The STF Commandant said that a stock of over 100Kg of heroin worth over Rs.1 billion was seized from the trawler and believed that another stock of some 500Kg of heroin had been dumped at sea before the officers raided the trawler.
He said the heroin was being smuggled to Sri Lanka through Karachi from Afghanistan.
According to the initial investigation, it was revealed that the trawler belonged to a Pakistan supplier.
Investigators suspect that the same Pakistan supplier has been used by drug kingpin Makandure Madush to smuggle his narcotics to the country.(Darshana Sanjeewa)