---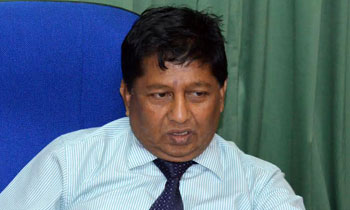 The gazette notice on increasing traffic fines up to Rs.25,000 will be delayed until the end of this month because of loopholes in the Motor Traffic Act (MTA), Chairman of the National Council for Road Safety, Dr. Sisira Kodagoda said today.
"Even though the fine for reckless driving has been increased to Rs.10,000, MTA does not give a proper definition of reckless driving and if the gazette notice is issued without rectifying these shortcomings, the police can enforce the law as they wish," he said.
Dr. Kodagoda said they had reduced the fine for speeding to Rs.3,000 in the wake of requests made by several parties, but an additional 20 per cent would be added based on the extent of exceeding the speed limit.
He said the fine for overtaking from the left and using mobile phones while driving is Rs.2,000 and the fine for vehicles driven by minors the fine has been increased from Rs.5,000 to Rs.30,000.
Meanwhile, the maximum fine of Rs.25,000 will be implemented for offences such as driving under the influence liquor or drugs, driving without a valid licence or using those without a driving lisence to drive vehicles, carelessly crossing a railway track and driving a vehicle without valid insurance cover. (Thilanka Kanakarathna)