---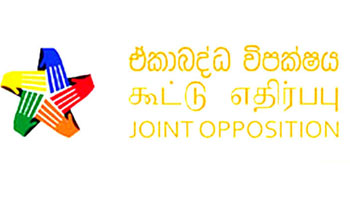 In efforts to capture power in the North-Central Provincial Council, the joint opposition is reportedly planning to obtain affidavits from the 18 members supporting it before requesting the provincial governor to appoint one of its members as the NCPC Chief Minister.
The JO leaders were expected to meet these members last evening to discuss the modalities for capturing power.
These members, elected on the United People's Freedom Alliance (UPFA) ticket switched allegiance to the JO led by former president Mahinda Rajapaksa and decided to function as an independent group in the council.
The crisis was triggered when UPFA leadership removed H.K. Nandasena from his portfolios.
Provincial council law states that if a political party holds more than half the number of seats in a council, then a member of that party should be appointed chief minister. (Kelum Bandara)