---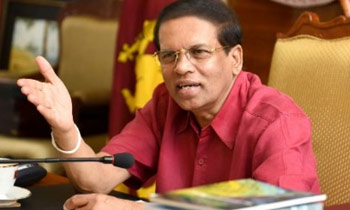 Muslim Ministers and MPs in the Government would meet President Maitripala Sirisena to discuss action that should be taken against anti-Muslim sentiments, which they said was rising once again.
A Muslim MP, who did not wished to be named, said they decided to seek an appointment with the President to discuss the issue at a meeting they had in Colombo over the weekend.
"We do not think the meeting would take place soon as the talk of a Cabinet reshuffle is in the offing. But we expect to meet the President after the busy period is over," he said.
According to the MP some had suggested that some action was essential as nothing had been done by this Government so far to curb religious and communal hatred.
Ministers including Rauff Hakeem, Mujibur Rahaman and several others have participated at this meeting, he said. (Yohan Perera)