---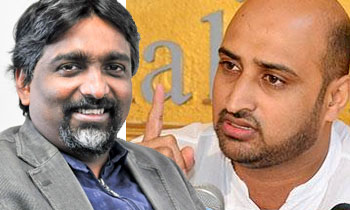 United National Party (UNP) MP Ashu Marasinghe, a former chairman of the State Engineering Corporation, should have been arrested first if the alleged misuse of 40 state vehicles by opposition MP Wimal Weerawansa is true, National Freedom Front (NFF) said today.
NFF media spokesman Mohammed Muzammil said the FCID had arrested Mr. Weerawansa without any written evidence other than a complaint by Mr. Marasinghe.
"We condemn Mr. Weerawansa's arrest. The UNP is attempting to highlight the fact that several of his relatives were also engaged in this vehicle scam causing a Rs.90 million loss to the state. But they have not revealed the actual facts on the case," he said.
He said the 'Jana Sevana' housing project was carried out in seven stages and with the support of several close political allies and family members, journalists and the clergy.
"A majority were our relatives who did their best to make the project a success without any benefits for themselves. They have been provided vehicle facilities to complete the project," Mr. Muzammil said.
He said Mr. Weerawansa had been remanded with the help of the FCID to serve political agendas.(Kalathma Jayawardhane)
Video by Susantha