---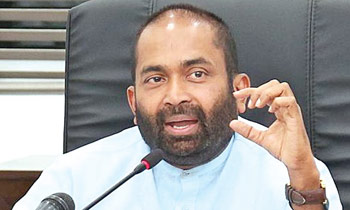 Power and Renewable Energy Minister Ranjith Siyambalapitiya rejected rumours that the prevailing flood threat had been caused by the opening of spill gates in the hydro power reservoirs. He told the media that none of the reservoirs were at spill level to necessitate the opening of the spill gates.
"The quantity of water at the Mausakelle Reservoir is 30.9 per cent of its capacity and the Castlereagh Reservoir 36 per cent. These two main reservoirs need a much larger intake of water to reach spill level. Laxapana, Wimalasurendra and Canyon Reservoirs have reached spill level but however, spill overs at these smaller reservoirs will not create a flood threat. Dehiowita Division in the Kegalle District is the worst affected by the prevailing rains. Two schoolchildren had died after being buried under a mound of earth at Welangalla while two others are known to have been buried under a mound of earth when watching an earth slip at Ambalanpitiya. More than 2,000 families have been displaced in the area and steps are now being taken to provide urgent relief to those affected," he said.
The minister said there was no need just now to open any of the spill gates in the reservoirs.