---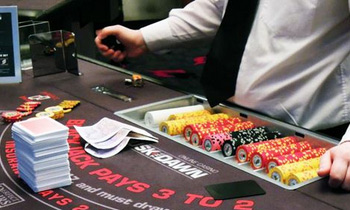 A 38-year-old man was arrested on charges of possessing of 75 counterfeit notes of Rs 1,000 at a night club in Kollupitiya early this morning.
Police said the manager of the club had informed the Kollupitiya police on the suspicious activities of the the suspect when he tried to use the counterfeit notes to play casino.
When interrogating the suspect, the police had revealed that he was a registered criminal in the country and had ongoing court cases in connection with two vehicles thefts in Wellawatta and several credit card frauds.
The suspect, a resident of Passara was handed over to the Criminal Investigation Department (CID)for further action.(Darshana Sanjeewa)