---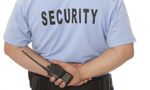 The ruling that only Nepalis can be hired as security guards may soon be lifted to allow foreigners from other source countries such as Sri Lanka to take on the job.
Deputy Home Minister Datuk Nur Jazlan Mohamed said the review of the decade-old policy comes in light of recent nationwide operations to weed out illegals, including those hired as security guards.
"We may have to look at other source countries that have a good supply of security guards with military background, such as Sri Lanka.
"Formerly, the job was reserved for Nepalis owing to their reputations as Gurkhas," he said yesterday.
However, he said a limited supply of Nepali security guards has forced some companies to hire other nationals.
"The supply of Gurkhas is very limited as not all Nepalis were in the army.
"Some companies hire other foreigners and this is not allowed under the current policy," he said, adding that there were about 800 licensed security guard companies.
Nur Jazlan advised housing associations and management committees to hire only trained security guards.
He was commenting on problems faced by residential associations and managements following the crackdown. (The Star Online)