---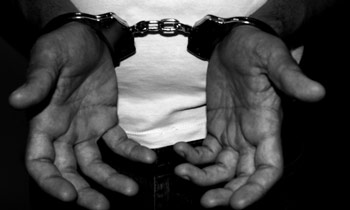 A leading member attached to the North-based criminal gang 'Awa' that committed armed crimes in the Jaffna Peninsula has been arrested in the Dehiwela area by a special police team attached to the Jaffna Division, Police said.
After a thorough interrogation the police have found a sword which is suspecting to have been used at the gang's criminal activities.
The investigation has revealed that the sword-wielding gang that created fear psychosis in the Jaffna Peninsula has abandoned the area and hiding in other parts of the country.
The Police said that they are on the hunt for the rest of the gang members and would arrest them very soon and thereby halt all its criminal activities that has been terrorising the Northern Province.
The suspect was produced before the Jaffna Magistrate and was remanded till March 31.