---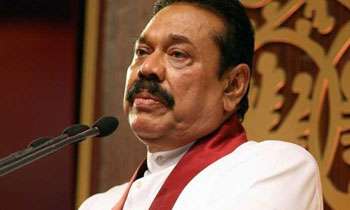 Opposition leader Mahinda Rajapaksa today requested the Ministry of Disaster Management and other Ministries concerned to attend to the relief measures in an efficient and timely manner in order to alleviate the sufferings of the people in the flood affected areas.
He said in a statement that in the absence of Provincial administrations in almost all the worst affected areas, the responsibility of managing the relief effort would have to be borne mainly by the line ministries concerned.
"Unprecedented floods have affected the Northern Province and several other parts of the country disrupting the lives of many thousands of people living in those areas. Houses have gone under water and roads have been rendered impassable. It is reported that the President has already issued instructions to the officials in those areas regarding the provision of relief services," he said.
"We express our regret over the loss of homes and livelihoods due to the floods, the timely provision of compensation by the government will provide a measure of relief to those in distress," he added.