---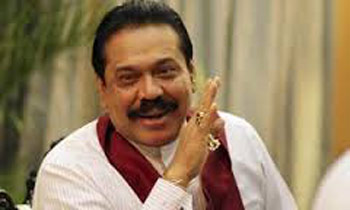 The motion filed in the Supreme Court seeking an order to reduce the security of former President Chandrika Kumaratunga, was not filed by former President Mahinda Rajapaksa but by an NGO, Mr. Rajapaksa's Media Secretary Rohan Welivita said today.
Issuing a statement, he said statements made by certain government politicians to the effect that it was Mr. Rajapaksa who filed the motion were false.
"We unreservedly reject that statement. Neither President Mahinda Rajapaksa nor the Presidential Secretariat nor the Defense Ministry filed any such motion. The case that is being referred to was filed by an NGO,' he said.
He said at a request made by former President Chandrika Kumaratunga, the then Secretary of Defence Gotabhaya Rajapaksa had gone to see her at her residence and after a discussion with her chief security officer, provided her with the personnel and necessary facilities.
Despite the court ruling, no change was made in her security arrangements and the requests made by her chief security officer at various times, were always met, he said.