---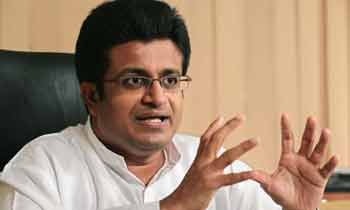 Pivithuru Hela Urumaya (PHU) General Secretary Udaya Gammanpila yesterday said even the former government headed by former president Mahinda Rajapaksa had never approved of the SAITM and it had functioned in an illegal manner since the past.
MP Gammanpila said he was against the South Asian Institute of Technology and Medicine (SAITM) from the very inception.
"It is an utter lie if anybody claims that the former president's government had approved of the SAITM. The former government only imposed several conditions on the SAITM and it failed to fulfil them," he said.
He said many developed countries in the world had no private universities for medical education. He also claimed several countries including India, Nepal and Bangladesh have such universities and the health sector in those countries was in a crisis due to the low standards in medical education.
Meanwhile, he said his party would continue its struggle against SAITM until a reasonable solution was given.
"The government is in an attempt to solve this issue by suppressing university students. The government is also trying to cover up its weaknesses by using the judicial system of the country. The government should understand the fact that this issue cannot be solved through judiciary since this issue has been politicized," he said. (Kalathma Jayawardhane)