---
The Janatha Vimukthi Peramuna (JVP) today urged the government not to sign the Millennium Challenge Corporation (MCC) agreement in haste before the presidential election as planned and stressed the need to sign such agreements after a proper dialogue and in a transparent manner.
JVP MP Bimal Ratnayake told a news conference that even though the government was claiming that Sri Lanka would receive a grant of US$480 million through the MCC agreement, sadly though there has been no proper dialogue on the agreement.
He said they wondered whether there were ulterior motives behind the agreement and added that the contents of the agreement should be revealed to the country.
"Parliament and the people are unaware of what the MCC contains. It is serious situation, if it is signed before the presidential election. Agreements with a country like the United States should be signed in a transparent manner. Even though it is a grant or a loan, it should not be signed at this juncture," Mr. Ratnayake said adding that it was more serious to sign such an agreement under a pro-American person like Mangala Samaraweera.
Mr. Ratnayake said the two main parties that governed this country had entered into agreements which were detrimental to the sovereignty of the country such the Status of Forces Agreement (SOFA) and the Acquisition and Cross Servicing Agreement (ACSA).
He said the present government had signed two more defence agreements with China after the Easter Sunday attack.
"Neither did Mahinda Rajapaksa nor Gotabaya Rajapaksa rejected these agreements," Mr. Ratnayake said.
He said the National Peoples Power (NPP) would not reject agreements with foreign countries and would not sign any agreement which would endanger the sovereignty of the country.
"A government set up by us will abolish all agreements that are detrimental to the country. None of the Trade or Defense agreements were initiated by our governments," Mr. Ratnayake said. (Ajith Siriwardana)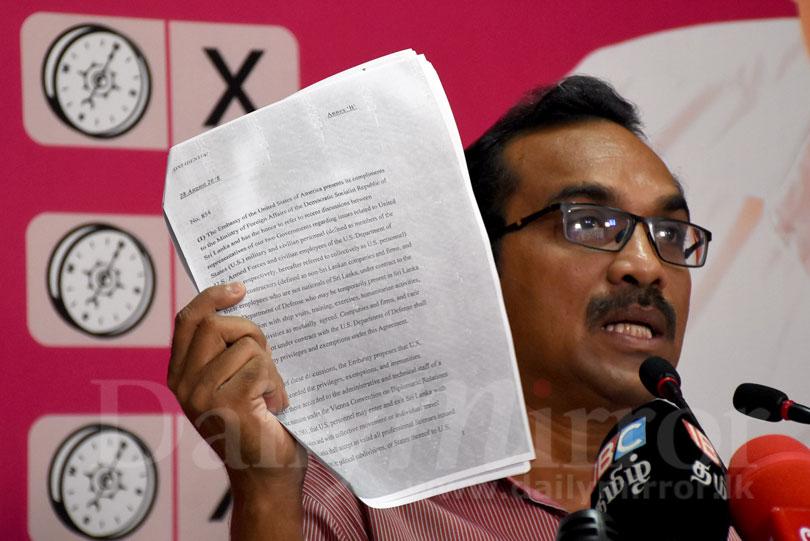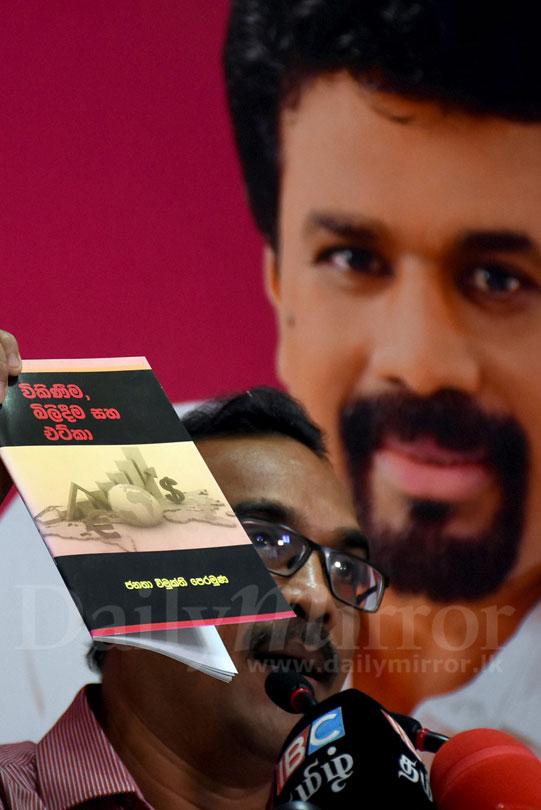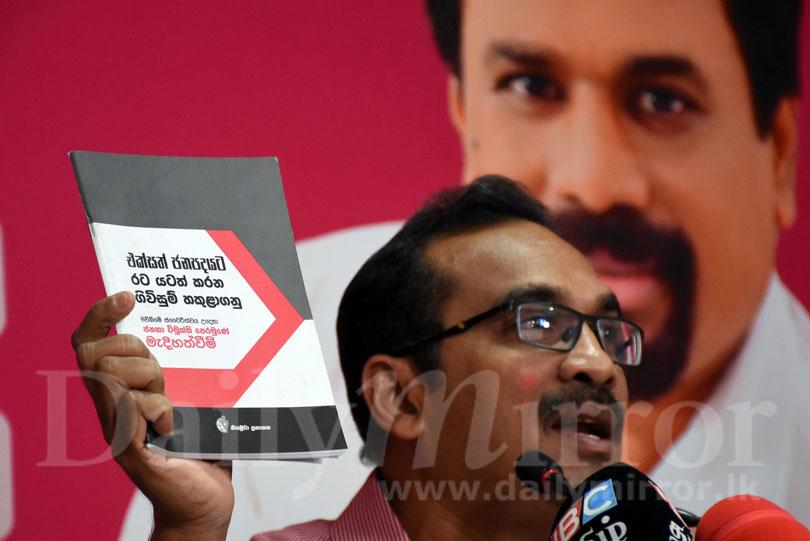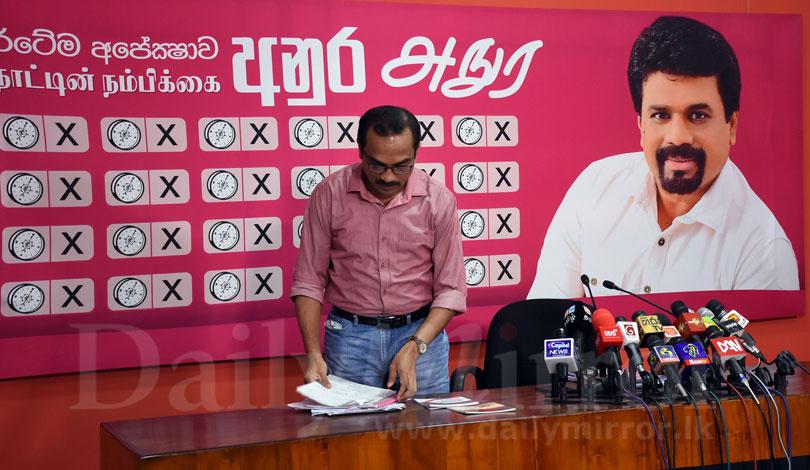 Pix by Kushan Pathiraja