---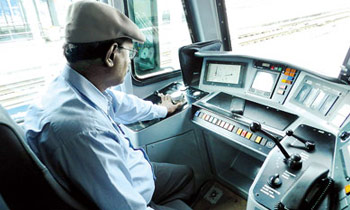 The Locomotive Engineering Operators' Union (LEOU) today warned that they would launch an islandwide strike on Wednesday (24) morning.
Speaking to the Daily Mirror LEOU Secretary Indika Dodangoda said following a failed discussion held with transport authorities, the union ExCo made the decision to launch a 24-hour token strike.
He said the LEOU was launching the token strike seeking several demands as the Transport Ministry had violated the appointment process by assigning the Engine Drivers' duties to the Co-Drivers.
He said the Co-Drivers Gazetted pension scheme had also amended in their appointment letters stating they had to agree on whatever the future moves made by the Government on the particular subject.
Mr. Dodangoda also reveled that the Engine Drivers had not promoted to the Special Class for the last 17 years.
Further, he said the LEOU had discussed the matter with the Railways Department however was not able to make any progress.
Mr. Dodangoda said they would resort to stern action if the authorities failed to solve their demands. (Thilanka Kanakarathna and Chaturanga Pradeep)