---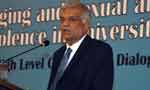 Prime Minister Ranil Wickremesinghe today stressed the need to have a liberal atmosphere within universities as a basis for stopping the incidence of ragging.
Mr. Wickremesinghe made these remarks addressing a workshop organized by the University Grants Commission (UGC) and the Centre for Gender Studies.
He said it was difficult to stop ragging as long as there was no liberal atmosphere.
"Most of you at the last presidential elections either addressed meeting or signed advertisements supportive of two main candidates -President Maithripala Sirisena or Former President Mahinda Rajapaksa. The majority of students voted for one of the two of them. The irony is that you can't have these candidates or their supporters functioning in universities.
We have to resolve this issue. We are a multi-party state. We are planning to carry on as a multi-party state. Within the Universities such plurality must apply. In this present atmosphere could Professor Sarathchandra direct Maname in universities? He could have been prohibited from entering universities and the Maname cast would have been ragged," he said.
The Prime Minister queried as to why the associations of any party, be it the United National Party, Sri Lanka Freedom Party, Janatha Vimukthi Peramuna, Tamil National Alliance or Mahajana Eksath Peramuna could not function within the universities.
"There were times when Dr. N. M. Perera and Dudley Senanayake came and addressed the universities. It was quite open." he added.
"Stopping ragging goes hand in hand with a liberal atmosphere. When you have student elections like in our days, different parties compete with each other and people are not ragged," he further said.
Mr. Wickremesinghe also asserted on the need to change the university structure.
"When the Minister of Law and Order consulted me with regard to the setting up of a university for Police and Criminal Justice, I recommend him not to look at the Sri Lankan University Structure but to look at the Australian structure which is a combination of UK and American one which has a deputy Vice Chancellor for Academic Development and Staff programme. While we look at this structure I would recommend having an Assistant Vice Chancellors for student services and student matters. We have student councillors but that is not adequate to resolve today's issues," the Prime Minister said.
"While we look at the setting up of a university for the Police and Criminal Justice, we should also look at how we change the laws with regard to role of the universities and the structure of the universities. Unfortunately we have the same structure which we had under the University of Ceylon Act in 1942," he added. (Yohan Perera)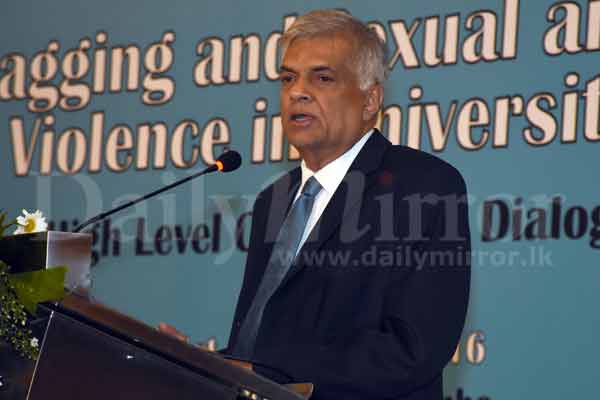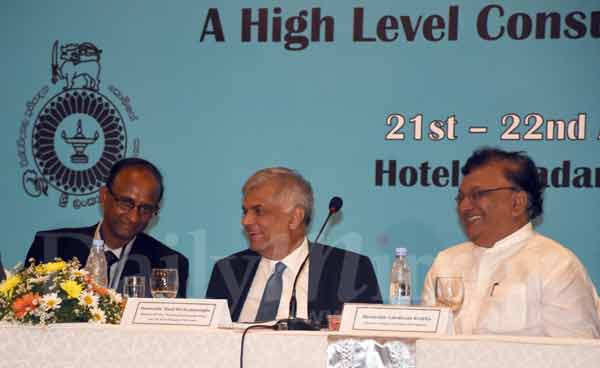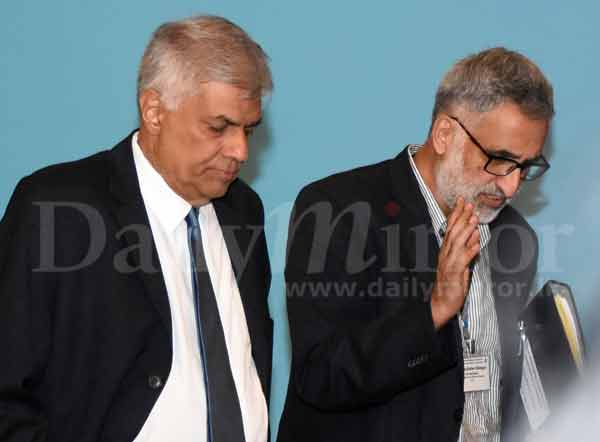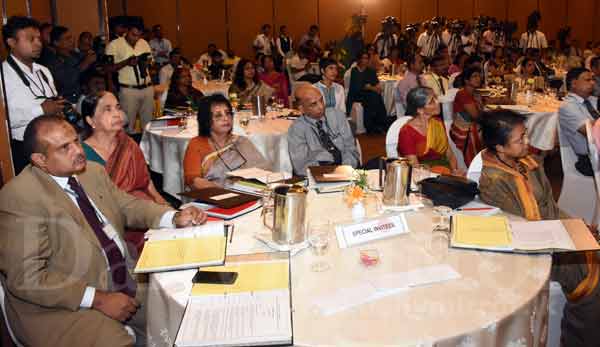 Pix by Kushan Pathiraja