---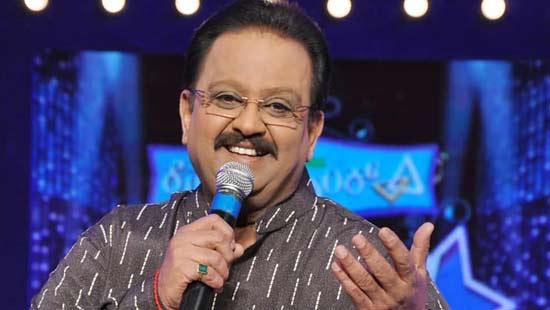 Legendary playback singer S.P. Balasubrahmanyam passed away at a private hospital in Chennai on Friday. He was 74.
Balasubrahmanyam was hospitalised in August at MGM Healthcare after testing positive for COVID-19, and while he reportedly did well initially, he took a turn for the worse, and was put on a ventilator and ECMO support.
On September 4, he tested negative for COVID-19 but continued to be on the ventilator and ECMO even as he participated in passive physiotherapy.
Popularly known as SPB, Balasubrahmanyam made his singing debut in 1966 with Telugu movie Sri Sri Sri Maryada Ramanna. He has sung over 40,000 songs in as many as 16 languages including Telugu, Tamil, Malayalam, Kannada, and Hindi.
Balasubrahmanyam was also a voice-over artist. He was the voice-over artist for actor Kamal Hassan, whenever the latter's Tamil movies were dubbed in Telugu. Balasubrahmanyam also acted in a few movies.
He is survived by his wife, a son and a daughter — both are playback singers.
Balasubrahmanyam sang thousands of songs in South Indian languages and in Hindi for five decades for generations of actors — from MGR, Sivaji Ganesan and Gemini Ganesan, down to the stars of the present — and is the winner of six national awards. He also had won the hearts of several fans across the world for whom his songs have marked milestones.
'Paadum Nila' (Singing Moon) as he was called by his fans had a lilting voice with the finest traces of great singers. "His was a breeze-like voice of A.M Raja, with the softness of the P.B. Srinivas and the effortlessness of Mohamed Rafi," said film music historian Vamanan.
His voice effortlessly captured varied human emotions and feelings. In one scene he would sing a spoof -- Annatha adurar othiko a laugh in his voice— and in another scene he would powerfully express the anguished mind by rendering -- Unna nenachan paatu padichen thangame as seen in Apoorva Sagodharargal. He had acted in films such as Manathil Uruthi Vendum, Keladi Kanmani and Sikaram, besides scoring music for some films.
An extremely friendly and genial man who enjoyed his moments with interviewers, SPB once said he was fond of life and never wanted to die. Others in the industry had only the best words for him, considering him a friend and guide.