---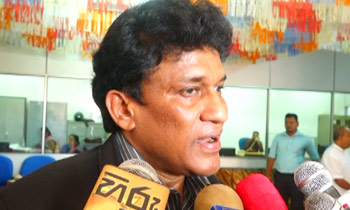 Saturday's shooting incident, in which a police officer was killed, showed the breakdown in the law and order situation in Jaffna today, National Co-existence, Dialogue and Official Languages Minister Mano Ganesan said.
He said the IGP and the other senior police officers in charge of the region should take responsibility for the shooting and said immediate action should be taken against the culprits.
Meanwhile, the minister criticized the police spokesman for his statement that the shooting was not planned.
"The spokesman said the incident was neither planned nor the judge was targeted. He said some drunken men had suddenly snatched a gun from a police officer and fired shots at the others. If snatching a weapon of a police officer is not planned, then is it a normal occurrence? This is a joke," he told journalists at his ministry.