---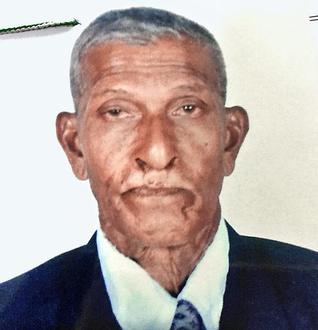 A Sri Lankan national, Wrad Stewan Ratnayaka (78), has been reported missing in Andhra Pradesh, during a pilgrimage to Bhopal.
Based on the complaint lodged by Sri Lankan Deputy High Commission, the Government Railway Police (GRP) registered a case and have launched a search for Mr. Stewan.
According to Wrad Nishanta Ratyanaka, son of Mr. Stewan Ratnayaka of Udugampola in Sri Lanka, about 125 devotees went on a 15-day pilgrimage to different places in India. They boarded the flight at Colombo Airport and reached Chennai.
The team boarded Tamil Nadu Express on October 15 and occupied their reserved seats. The train reached Vijayawada the next day around 4.30 a.m., and when it halted at Warangal in Telangana, they found that Mr. Stewan was missing.
Speaking to The Hindu on Tuesday, GRP Vijayawada Inspector T. Srinivas Reddy said the railway police registered a "man missing" case and launched a search for the senior citizen.
"We scanned the CCTV footages at Chennai Central station and noticed that Mr. Stewan entered into the station on October 15. But, there are no footages of him boarding the train. Tamil Nadu Express reached Vijayawada around 4.30 a.m. the next day and halted on Platform No. 10. We could not trace the movements of the missing person on the platform. Except Ratyanaka, all the devotees returned to Sri Lanka a couple of days ago," said Mr. Srinivas Reddy. (The Hindu)