---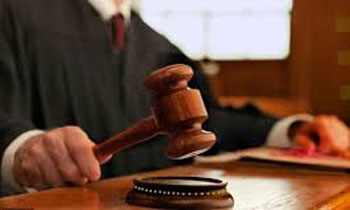 A Sri Lankan was in the dock at the Magistrate's Court in Malaysia today facing two charges, issuing death threats and seducing another man's wife.
M. Suventhan, 31, however, claimed trial after the charges were read out to him in Tamil before Magistrate Salamiah Salleh.
Initially, the accused appeared nervous and failed to understand the charges against him so much so, the court interpreter had to repeat them twice.
On the first count, he was charged with issuing death threats against the husband of the woman he had seduced.
He is alleged to have committed this offence at the void deck of Blok Kondominium Ridzuan, in Sungai Way, here 9.15am on Aug 12.
He was charged under Section 506 of the Penal Code and is looking at a maximum two years jail or fine or both, if convicted.
As for the second, he was charged with enticing or taking away or detaining with a criminal intent, a married woman.
The charge was under Section 498 of the Penal Code which also provides for the same two types of punishment, if convicted.
Deputy public prosecutor Mary Phoon Keat Mee urged the court not to offer bail saying the accused, being a foreigner, was a flight risk.
The accused, who was not represented, told the court that he had no bailor.
The court did not offer bail and set Aug 20 for re-mention. (Yahoo news)