---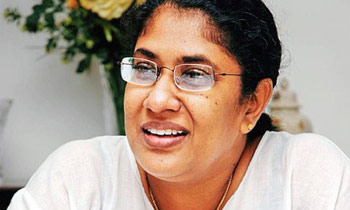 Lands in which landslides have occurred and which are at the risk of experiencing landslides will be acquired by the government, Minister Thalatha Atukorale said yesterday.
Addressing a function in Ratnapura, Minister Atukorale said that the government would provide these people with lands after acquiring their lands. "The government has decided to offer a housing allowance of Rs. 7 500 per month to people who had lost their homes until they get new homes," she said.
She said that they would offer this housing allowance to disaster affected people even though it would take five or six months for the reconstruction of their houses.
"As a government, we have taken all the necessary steps to provide relief to these people. We also think of the education of students in disaster affected areas," she said. (Kalathma Jayawardhane)