---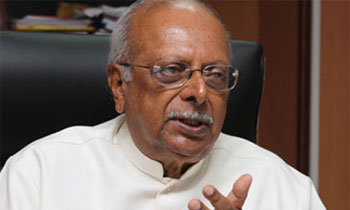 The joint opposition today charged that a no-faith motion should be brought against Health Minister Rajitha Senaratne with regard to the South Asian Institute of Technology and Medicine (SAITM) issue.
Joint opposition member Prof. Tissa Vitharana told a news conference that Minister Senaratne had not solved the SAITM issue despite having the sole authority to do so.
"Minister Senaratne is responsible for the entire blunder which has taken place in the State universities and medical sector in the country with regard to the SAITM," he added.
He said it was necessary to bring a no-faith motion against Minister Senaratne since he had failed to fulfil his responsibilities towards this issue. He also said that Minister Senaratne could have solved this issue by ordering the SAITM to follow the directions recommended by the Sri Lanka Medical Council (SLMC).
Meanwhile, he said that several anti-SAITM forces had recently established a special committee on the same matter.
"This committee will meet President Maithripala Sirisena in the near future to discus on this issue," he said. (Kalathma Jayawardhane)
Video by Sanjeewa