---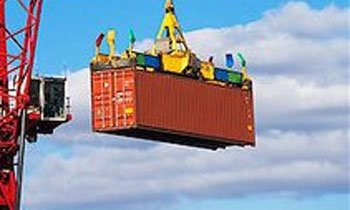 A ship load of tramadol allegedly from India on its way to be sold to ISIS fighters via Sri Lanka was seized by the Italian Police, Heat Street news website reported yesterday.
Italian investigators have traced the tramadol shipment consisting 37 million tablets to an Indian pharmaceuticals company called Royal International.
The company has allegedly sold the pills for US$250,000 to a Dubai-based importer. The ship had sailed from India to Sri Lanka where they disappeared from the ship's documents.
"The containers were then shipped to Genoa, ready to be delivered to two companies in Libya, which the US Drug Enforcement Administration has informed us are linked to ISIS," an Italian investigator has told the Times of London.
Tramadol is a painkiller which some use as a cheap alternative to cocaine.
It's thought the tablets are frequently sold to ISIS fighters for about $2 each, meaning the haul was worth some US$75 million to whoever was planning to push them.
The tablets were found hidden in three containers in the port of Genoa. They were labelled as blankets and shampoo on a vessel destined for Misrata and Tobruk, Libya.
"Isis is making a fortune from this traffic, giving it to its fighters to make them feel no pain," the investigator said.
According to the article, those who attacked the Bataclan music club in Paris in 2013, slaughtering 89 people, were said to be high on the amphetamine Captagon which suppresses hunger, fear and fatigue.