---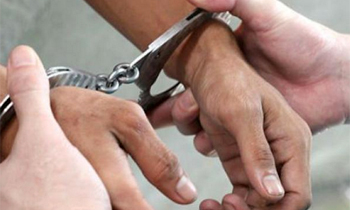 Customs preventive division from Tuticorin in India seized 24kg of hashish, a narcotic substance, which was planned to be smuggled to Sri Lanka.
The gang, which carried the contraband, however escaped. Though sleuths opened fire in order to stop the gang, it did not stop and escaped by sea. The worth of the seized contraband is said to be in crores.
Officials said they received secret information about the smuggling activity in Therespuram shore area. Based on the tip-off, a team of officials undertook a vigil between Therespuram shore and Thalamuthu Town shore. They saw a man alighting from an autorickshaw in Thalamuthu Town shore. The man carrying a consignment started walking towards the sea. When the officials asked him to stop, he took to his feet and rushed towards a boat which was ready to sail.
He boarded the boat, where two more people were already present. As it started sailing, the team opened five rounds in order to deter them and stop. "We did not target the smugglers or the boat. We opened fire aiming the sky in order to stop them. But they were not deterred and escaped," said a customs official.
While the smugglers escaped, officials detained an autorickshaw driver, Ramesh, hailing from Anna Nagar area, who came to drop one of them. Officials said the driver dropped the key smuggler along with the contraband. When quizzed, he told police that he did not know anything about the consignment. He was hired by one Darshagir, 68, from 7th street in Anna Nagar.(TOI)