---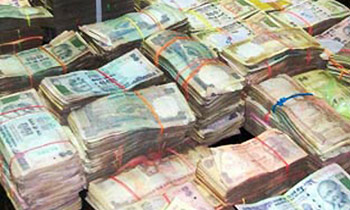 The richest 10 per cent of the population in countries like Sri Lanka, China, India, Indonesia, Laos and Bangladesh have seen their share of income increase by more than 15 per cent, a study released by rights group Oxfam said.
According to NDTV, the study titled 'An Economy for the 99%' was released ahead of the World Economic Forum (WEF) annual meeting in Davos, Switzerland.
The report said, on the other hand, the poorest 10 per cent have seen their share of income fall by more than 15 per cent.
"Due to a combination of discrimination and working in low-pay sectors, women's wages across Asia are between 70-90 per cent of men's," it said.
On a positive note, it said there have been absolute increases in gross domestic product (GDP) in every region of the world over this period. "In South Asia, combined GDP in 2014 was more than five times what it was in 1985," it said.
The study showed that just 57 billionaires in India now have same wealth (USD 216 billion) as that of the bottom 70 per cent population of the country.
Globally, just 8 billionaires have the same amount of wealth as the poorest 50 per cent of the world population.
In the US, by contrast, billionaires have frequently chosen to cash out of their businesses, and their wealth has not lasted so long.