---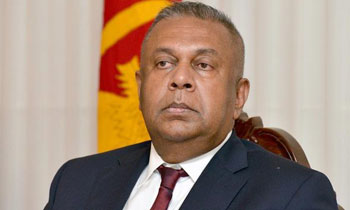 The amended draft of the Inland Revenue Bill would be presented in Parliament on Friday and no tax would be collected from anyone with an annual income less than Rs.1.2 million, Finance Minister Mangala Samaraweera said.
Addressing a media briefing at the Ministry this evening, the Minister said the Bill includes 111 amendments which had been recommended by the Supreme Court.
"In Malaysia, 70 per cent of tax come in the form of Income Tax. The indirect tax percentage is 28 percent. India collects 50 per cent of its tax via Income Tax, Pakistan and Bangladesh governments gross high revenue from Income Tax. The rest is collected by indirect tax received from consumer items that people use in their day-to-day life," the minister said.
According to the proposal the ministry has decided to lower the direct and indirect tax ratio which remains at 20 to 80 per cent to 40 to 60 per cent in the coming years.
Minister Samaraweera said, the proposed amendment would not effect those receiving an annual income less than Rs.1.2 million.
"The majority including the general labour community should not have any unnecessary fear over the proposal and also the high income generators' who love the country should not make any objections over the amendments," the minister added. (Chaturanga Pradeep)