---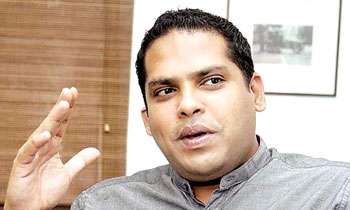 An immediate inquiry will be conducted into reports about the administration of injectable- contraceptives to Sri Lankan housemaids, Foreign Employment Minister Harin Fernando told Daily Mirror yesterday.
He directed the Sri Lanka Bureau of Foreign Employment (SLBFE) to launch an independent inquiry in the wake of an expose' published by Daily Mirror on Thursday on injecting the contraceptive Depo-Provera to Sri Lankan housemaids before they are sent for employment to the Gulf countries.
" It was when I saw the article that I came to know about the contraceptive injected to the Sri Lankan housemaids. As of now, it is still only speculation," the minister said.
He said the formal inquiry would unearth more information about this matter and if the 'speculation' is found to be true, necessary action would be taken against those responsible.
By way of an investigation which included the interviewing of housemaids, travel agents, medical staffers and other related persons, the DM carried a report titled 'Passport to the murky world of contraceptives' revealing the hidden practice of administrating injectable contraceptives to housemaids leaving Sri Lanka. (Piyumi Fonseka)