---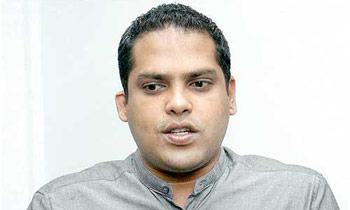 Minister of Digital Technology Development Harin Fernando on Saturday urged Prime Minister Ranil Wickremesinghe to create a mechanism for the ministers representing various districts to work for their people of the electorate independently.
" If we want to do something for the people in a particular district, we have to go to the Chief Minister in the Provincial Council. If some work is done it is considered as development work done by the Provincial Council. In the case of the Uva Provincial Council, the SLFP gets the credit for the work initiated by us," he said.
" I used to return empty handed in the past whenever I visited Dambulla when I was in the Opposition and it is the same situation now and I am ashamed of it" he added.
He told the party activists that they should understand that the Opposition cannot come back to power. " I know that our party cannot lose elections again but one should remember that the Opposition will not be able to regain power. I will not call the May Day rally of the joint opposition, a success as it was a hoax. High turn-out of a crowd at a rally does not guarantee electoral victories. The former president thought he was going to win the last presidential election because there was a heavy multitude of people for his rallies. However he ultimately lost the election," the minister said. (Yohan Perera Palitha Ariyawansa and Prasad Rukmal)