---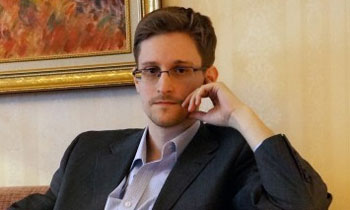 Hong Kong's Immigration Department has rejected asylum requests made by a group of refugees, including Sri Lankans, who sheltered US fugitive Edward Snowden four years ago, foreign news agencies reported.
Their lawyer Robert Tibbo on Monday said immigration officials denied applications by the four adults and three children, in what he said is "retaliation for helping Snowden". The applicants are from the Philippines and Sri Lanka.
Snowden hid in Hong Kong for two weeks in June, 2013, after he leaked documents revealing extensive US government surveillance. His whereabouts were a mystery during the time.
It was not until last year that the role Tibbo and his clients played in sheltering Snowden was revealed. Tibbo said his clients will appeal the ruling. They have also applied for refugee status in Canada.
The lawyer said that the families need to be brought to Canada immediately while the country processes their asylum claims.
Tibbo said Canada needs to take this "exceptional" step and allow the seven people to enter the country after the Hong Kong government rejected their asylum applications last Friday.
The seven people – four adults and their three children – allegedly helped hide Snowden when the fugitive was in the region in 2013 after he leaked documents revealing extensive U.S. government surveillance.
They were put in contact with Snowden because they share Tibbo as a lawyer.
Speaking from Hong Kong, through a video conference, surrounded by the seven refugee applicants, Tibbo told reporters they have two weeks to appeal the decision or risk deportation to their countries of origin, Sri Lanka and the Philippines, where they fear for their safety.
A non-profit group is attempting to raise the estimated $15,000 to cover the appeals.
"The solution is Canada," he said, adding the country is one of a handful of jurisdictions that permit a review of refugee applications from people who haven't been screened by the United Nations.
Tibbo said the Hong Kong government doesn't allow the UN to screen refugee applicants who enter the country.
One of the refugee applicants, Ajith, said he was convinced that he would be killed if he returns to Sri Lanka.