---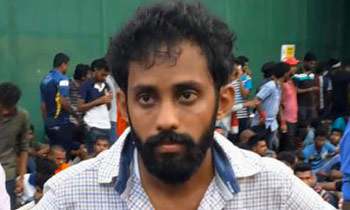 Overruling the opinion of the majority, the present unity government was continuing the former regime's agenda of privatizing state education and the health sector, the Inter University Students' Federation (IUSF) said yesterday.
Addressing the media following a major protest in front of the Viharamahadevi Park, IUSF Convener said the government was making the same mistake as the former regime however in a more speedy and arbitrary manner.
"The Government is carrying out its own agenda with regard to the South Asia Institute of Technology and Medicine (SAITM) by ignoring public opinion. It has also betrayed the mandate given by the general public who was voted for them. Hundreds of students who represent those innocent people are behind this protest and therefore the government should not ignore us," he said.
Further, he said the police around ten students, including a female student, were admitted to hospital due to the government's actions.(Thilanka Kanakarathna)