---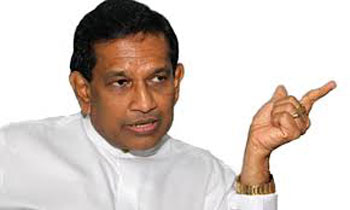 Health Minister Rajitha Senaratne has said that this government could go on till 2025 and not upto 2020, if Justice Minister Wijeyadasa Rajapakshe leaves the government.
He said on Sunday that he would request the President to allow this minister who is due to leave his portfolio to do so. He also said he would resign from his post if Wijayadasa Rajapakshe could show one part of thousand works done by him in the field of health. He said further that he would not talk about the things that Wijayadasa had spoken about him and he was not going to answer those questions behind his back.
Another investigation had to be held about the Attorney General's judgment about Avant Garde, he said.
He said so addressing a meeting held under the leadership of Prime Minister Ranil Wickremesinghe during the opening of the Kirindiwela bus stand. (Upali Ranaweera)