---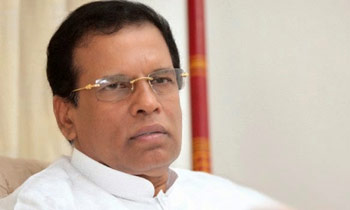 Despite the political nonsense published by the media, this government is not one that can be easily toppled nor is it one that will collapse that easily, President Maithripala Sirisena said today.
Participating in a ceremony to distribute land deeds to the people in Uva Wellassa he said there was a lot of criticism directed towards the government.
"While watching news on television in the evening under this given media freedom, people who associates with me closely, say this government will fall tomorrow but this is not something that will happen," the President said and added that it would only disappoint the people who are waiting for this government to collapse because it would never happen.
"The government will complete its term it was elected for and we will resolve the issues of the people. We will face the next election and also develop the country in the meantime," he said.