---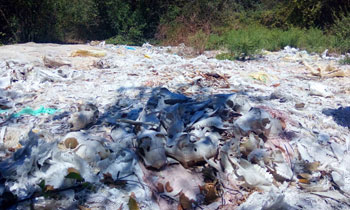 A tense situation prevailed at the Aralaganwilla area following the discovery of hundreds of animal skulls from a garbage dump.
The residents of the area had launch a protest against the discovery, obstructing the Maduru Oya-Polonnaruwa Main Road, accusing the Pradeshiya Sabha authorities of dumping the skulls and remains of dogs that had been killed.
The residents suspect that an operation to kill and sell dog meat was going on in the area right under the noses of the Pradeshiya Sabha members.
However, Public Health Inspectors who visited the location after being informed of the situation by the Aralaganwila Police, had said the skulls were that of goats and not dogs.
Aralaganwilla Police OIC Inspector Lasantha Bandara told Daily Mirror that the mutton supplier to the Army has dumped the remains of the goats onto the garbage dump, which he insisted was a site authorised for garbage dumping.
However, when contacted, Army Spokesman Brigadier Roshan Seneviratna contradicted the OIC and said the Army was not consuming mutton and that the only authorised meat that they consume was chicken.
Meanwhile, the Aralaganwilla Police said that they were conducting an investigation into the matter. (Thilanka Kanakarathna and Darshana Sanjeewa)
Video by Nimal Jayarathne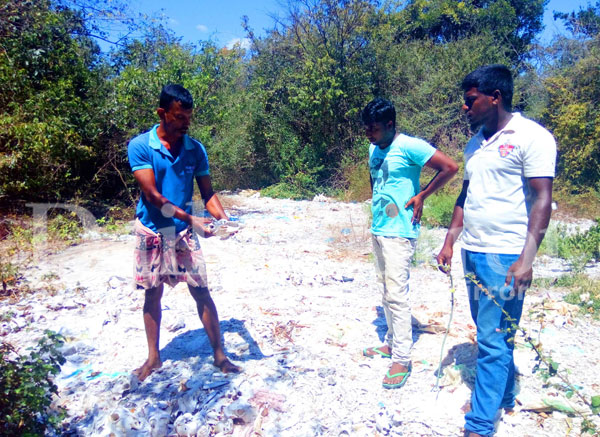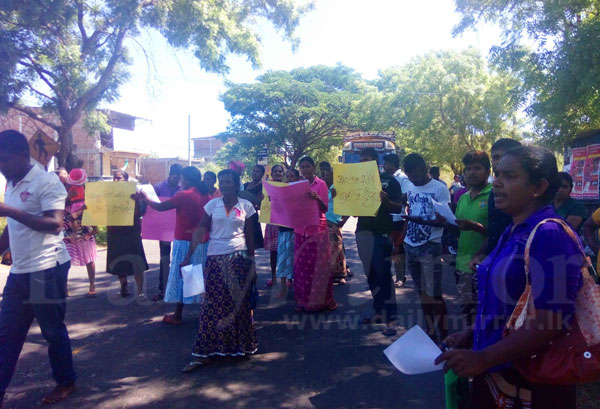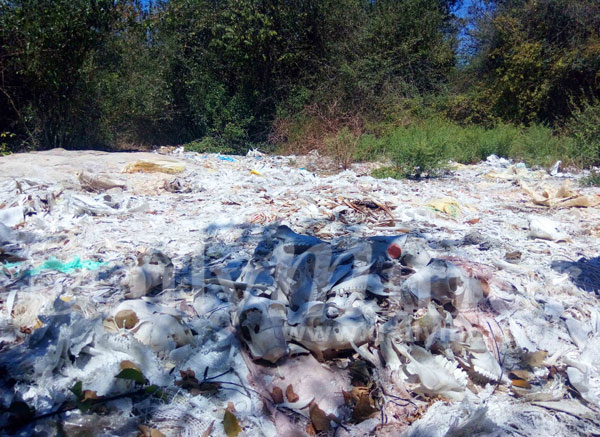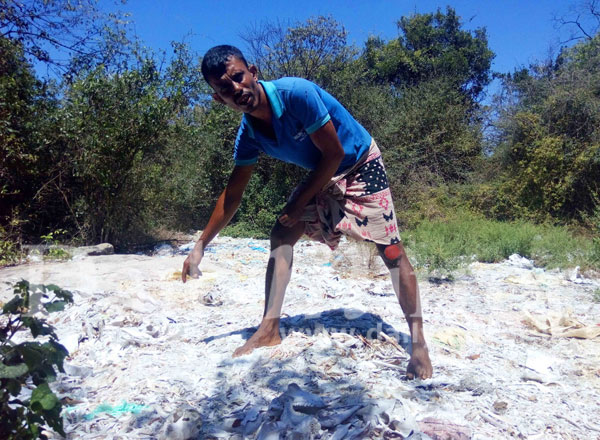 - Pix by Nimal Jayarathne