---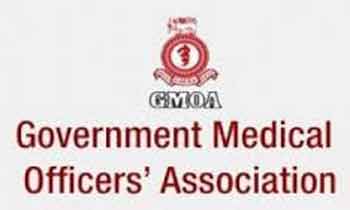 The Government Medical Officers' Association (GMOA) today warned they wold resort to a sudden work stoppage if the government does not provide them with a reasonable solution to the SAITM issue.
GMOA Secretary Haritha Aluthge told a news conference that the GMOA's Central Committee had directed its executive committee to take a decision on the strike and that the next couple of days would be crucial.
"Perhaps the strike will be launched today, tomorrow or the day after tomorrow. It is the final option we have been left with. SAITM should be nationalized and we will not agree to any other solution. However, we will not let any harm be caused to patients during these strikes," he said.
Dr. Aluthge said the government had announced that they would not hold any discussions with the GMOA anymore even though the doctors were still ready to solve the SAITM issue through official discussions without resorting to a strike.
He said the SAITM had continued its procedure without having the approval of the Sri Lanka Medical Council (SLMC) violating the world standards with regard to medical education. (Kalathma Jayawardhane)