---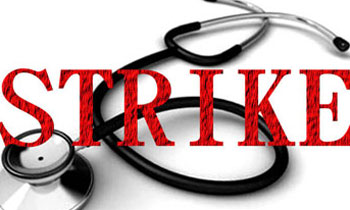 The Government Medical Officers' Association (GMOA) has decided to resume its countrywide work stoppage from July 5 urging the government to resolve the SAITM issue.
GMOA Assistant Secretary Naveen De Zoysa told a news conference that they had suspended their trade union action on a request made by President Maithripala Sirisena but however, they were compelled to resume the work stoppage because their demands had not been granted.
He said the SAITM issue had worsened because of the interference of certain ministers.
Dr. De Zoysa said they would take measures to minimize the impact on patients and that they TU action would not cripple the treatment of dengue patients.
The GMOA launched a work stoppage on June 22 bringing the health sector to a standstill. It was called off on June 24 after a discussion with President Maithripala Sirisena.
On June 25 the president's office said in a statement that SAITM had been instructed to suspend enrolling new students until the government issued the gazette notice stipulating the standards to be adopted where private medical education was concerned.
Later that week Health Minister Rajitha Senaratne said at a news conference that the President's had only held informal discussion with the GMOA.
Meanwhile, Dr. De Zoysa said the final decision on the strike details would be disclosed within 24 hours. (Thilanka Kanakarathna)
Video by Danushka