---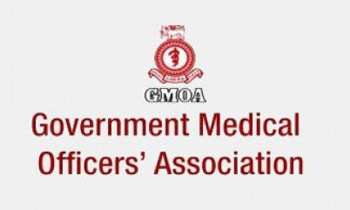 The GMOA's indefinite strike that was schedule to be held tomorrow had been postponed following requests by other trade unions, the Government Medical Officers Association Secretary Dr. Nalinda Herath said..
The GMOA had scheduled an indefinite trade union action starting tomorrow (15) demanding the closure of the South Asian Institute of Technology and Medicine (SAITM) private medical college.
He also said several trade union actions carried out by the GMOA had not been favourably responded by the Government.
The number of trade unions including the trade unions affiliated to the Janatha Vimukthi Peramuna (JVP) had expressed their agreement to support the GMOA in its strike, Dr. Herath said.
He said the GMOA had requested the Government to formulate a just solution to the problem before the trade unions were pushed to resort to strikes. (Dayaseeli Liyanage)