---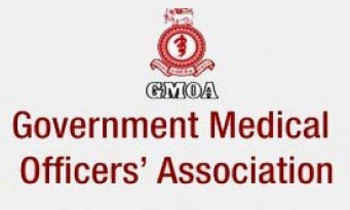 The Government Medical Officers' Association (GMOA) said today it would file an intervenient petition in the court case filed by the Sri Lanka Medical Council (SLMC) against the Appeal Court ruling in favour of the South Asian Institute of Technology and Medicine (SAITM).
GMOA Assistant Secretary Haritha Aluthge told a news conference that the GMOA would resort to further legal action against SAITM if their agitation campaign did not succeed.
He said the GMOA had sent a letter to Labour Minister John Seneviratne drawing his attention to Health Minister Rajitha Senaratne's threats to suppress trade union action.
"We have also written to the Country Director of the International Labour Organisation regarding the threats issued against the GMOA by Minister Senaratne at the United National Party (UNP) May Day rally," Dr. Aluthge said.
He alleged that SAITM continued to function illegally and that the GMOA was continuing this battle to safeguard the health sector and the rights of patients.
Dr. Aluthge said the GMOA Central Committee would meet today in Colombo to decide on the date for an indefinite strike action against SAITM because the government had failed to provide them with a reasonable response on this matter. (Kalathma Jayawardhane)