---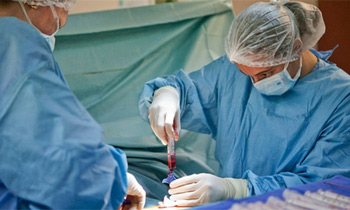 Four Sri Lankan children suffering from thalassaemia major were cured of the disease through bone marrow transplantation in Bengaluru.
Children of ages, four, five, 10 and a 15-month-old baby were treated a month ago.
"The children could not find a match from their own families, so we had to go for unrelated donors. The chances of getting a match from unrelated donors are only 10% to 15 %," said Dr Sunil Bhat, head of oncology and bone marrow transplant, Narayana Health City, who conducted the surgery.
He said the match for bone marrow for two of the children was found from the Indian registry of donors called Datri and the other two were from DKMS, a German registry.
The father of one of the children, who did not wish to be named, said that they struggled to find a match and since Sri Lanka did not have tie-ups with the registry, they had to look at other countries.(Deccan Herald)