---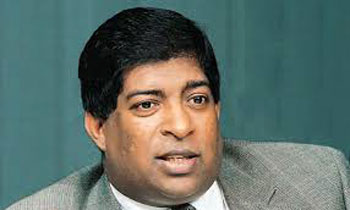 Foreign Affairs Minister Ravi Karunanayake who assumed duties today said the country would be taken forward not through loans but through foreign investments and innovative thinking.
He said the countries such as Japan and Vietnam which were lagging behind Sri Lanka in terms of development are today way ahead of Sri Lanka.
"This is why we will focus on a commerce-based diplomacy. We will do what is best for our citizens and not take arbitrary or unpalatable decisions," he told those present at the Foreign Affairs Ministry soon after assuming duties.