---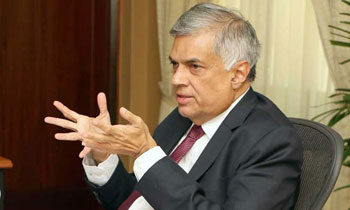 Prime Minister Ranil Wickremesinghe today asked government officials why they had failed to spend the funds released by the Treasury for the reconstruction of flood-hit areas in the South and to provide relief to the affected people.
He raised this matter when he met some public servants during a visit to Morawaka
"Sri Lanka has lost Rs.108 billion from the recent floods and the Treasury has released Rs.60 billion for reconstruction and relief work. However some of these funds have not been spent. Usually when I visit floods-hit areas the complaint is that funds have not been released. However the situation is different today as I will have to ask the officers why they have not spent the funds released to them," the Prime Minister said.
He said there have been delays in releasing funds from the Treasury but stressed that a considerable amount of funds had been released and added that he would call for reviews every two weeks on the reconstruction work being carried out in these areas.
"We hope to introduce a new protective label for locally-manufactured or imported liquor to control illegal liquor entering the market. This has to go through the Attorney General and under tender procedures and was subjected to delays in implementation. This delay has cost the government a Rs.1 billion," the Prime Minister said.
He said the Ministries of Finance and Plantation Industries were currently discussing a programme to revive the tea industry which was hit by floods. The Prime Minister said the government would assist those plantation industrialists who were willing to export their produce directly. He said rubber estates in areas such as Awsissawella will be utilized for factories. The Prime Minister said rubber would be planted in new areas such as Matale and that the government was planning to start up a tourism project with the Sinharaja forest in mind. (Yohan Perera)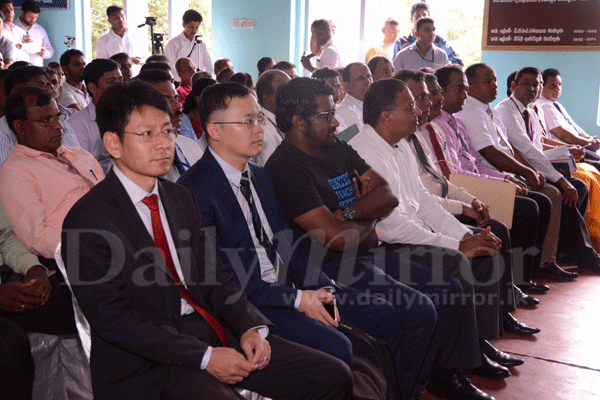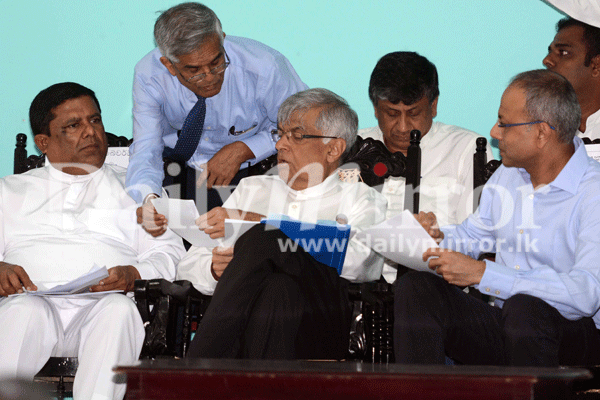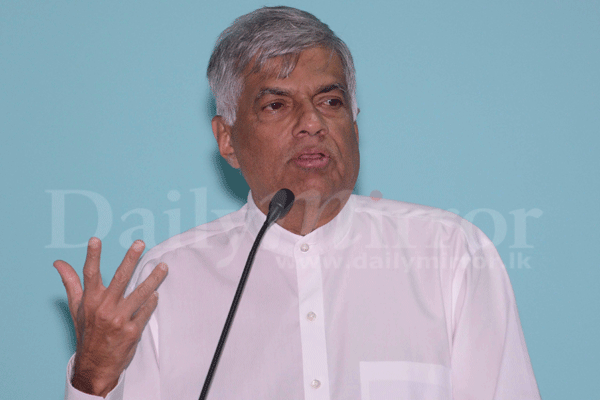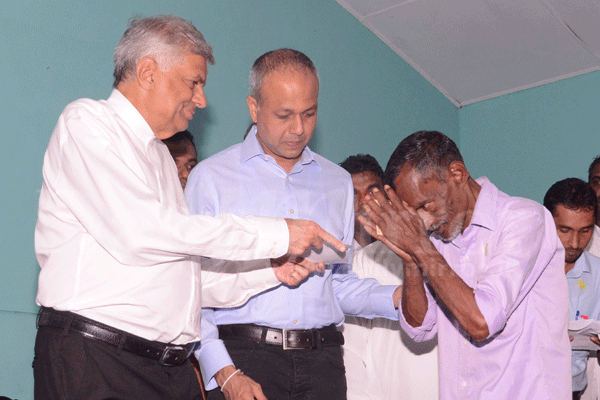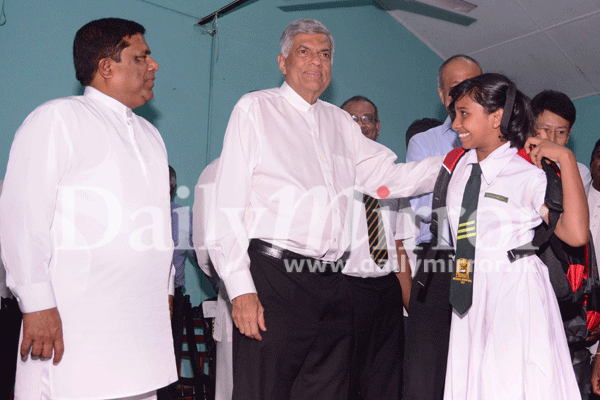 Pics by Pradeep Pathirana