---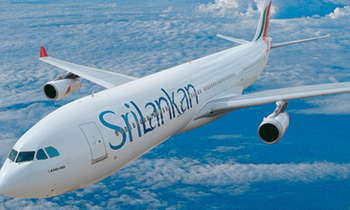 SriLankan Airlines would continue to operate its flights to Doha, Qatar as per schedule, a spokesman for the SriLankan told Daily Mirror.
Several Middle Eastern countries suspended their flights to Qatar.
"SriLankan will continue to operate flights to Doha as per schedule and at the same time we are closely monitoring the situation in the Gulf region," he said.
At present SriLankan operates daily flights to Doha.
Airlines from the United Arab Emirates - including heavyweights Emirates and Etihad and national carriers of Saudi Arabia, Bahrain and Egypt suspended flights to Doha yesterday, hours after the countries announced severance from the Qatar.
While there are no restrictions on SriLankan Airlines, the UAE has issued a notice to airlines, that said airlines not based in that country need to take prior approval, when using its airspace for Qatar-bound flights, news agency reports said.