---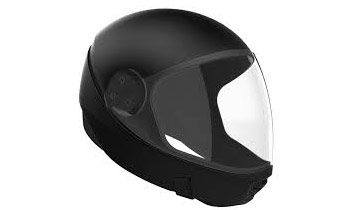 The amended gazette notification on removing controversial full face ban is to be issued at the end of anext week, National Council for Road Safety (NCRS) said.
NCRS Chairman Dr. Sisira Kodagoda said following a discussion held with the experts and Ceylon Motorcyclists' Association (CMA) members, the NCRS had decided to lift the ban on full face helmets.
The gazette notice was issued on 23rd February stating that all helmets worn by motorcyclists and the pillion riders must be in line with the new guidelines.
"The previous gazette was issued making a mandatory requirement to wear a helmet by the motorcyclist with certain restrictions. However it did not impose a ban on full face helmets directly but the helmets with a longer chin guard that obstruct the view of the speed 'o meter were banned,"
He said due to the protests made by the motorcyclists the NCRS would amend the gazette notice by next week with necessary amendments.
According to the Dr. Kodagoda full face helmets with minimum standard of SLS or any other international standards would be allowed to use in future. "We will gazette the SLS as the minimum standard requirement for the helmets," he said.
He said the NCRS will grant minimum one year period to shift to a SLS or international standard produced helmet and once the period expired the Consumer Authority will seize the inferior quality helmets in the markets and the traffic police will be given the permission to remove the helmets which does not meet stipulated standards.
Accordingly he said the NCRS will impose a ban on tinted visor helmets as well. "We will introduce a certain percentage of tint in the visors and all helmets which exceed the standard percentage will be seized," he said.
Meanwhile, Ceylon Motorcyclists' Association (CMA) Secretary Chirantha Amarasinghe welcomed the NCRS move. (Thilanka Kanakarathna)