---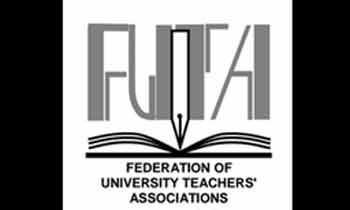 The Federation of University Teachers Associations (FUTA) yesterday urged the government to resolve the SAITM issue through a consultative rather than a confrontational process.
FUTA Secretary Prof. Arjuna Parakrama condemned the attack on the protesting university students and said the violent repression of legitimate protests must cease.
"Conflicts and differences of opinion should be resolved through informed discussions free from violence and intimidation. Continued indifference to this matter will only lead to unrest in the national university system," he said.
Prof. Parakrama said the government must stand by its commitment to the right to protest and dissent. "We were led to believe that violent repression of legitimate dissent was a thing of the past, but it does not appear to be so," he said.
Prof. Parakrama said those responsible for ordering the excessive use of force on the students must be held accountable.
"The FUTA wants the crisis in higher education to be addressed on a priority basis and that the SAITM issue which is a symptomatic example of this crisis be resolved immediately," he said.
Prof. Parakrama said the State medical faculty students had boycotted lectures for four months, and university student unions across the country, including the Inter University Students Federation (IUSF), had staged demonstrations, seeking a positive response from the government on the SAITM issue.
"FUTA does not condone the increasingly confrontational protests by students, but at the same time the gratuitously violent state response should be condemned in the strongest possible terms. These are university students and future leaders of this country," he said. (Kalathma Jayawardhane)